The Circle exhibition
Exhibition

Object

Research
The circle, mother of all forms.
The ultimate symbol of unity, perfection and infinity.
Ten years after its birth, Dutch Invertuals set off on a journey to explore the most iconic shapes in the universe: the circle. To celebrate a decade of collaboration, we invited the designers from our network to reinterpret this shape, giving a glimpse into their creative processes. The translations resulted in a book and a travelling exhibition series, showing the works of over 40 designers who have played a significant role in the genesis of the studio.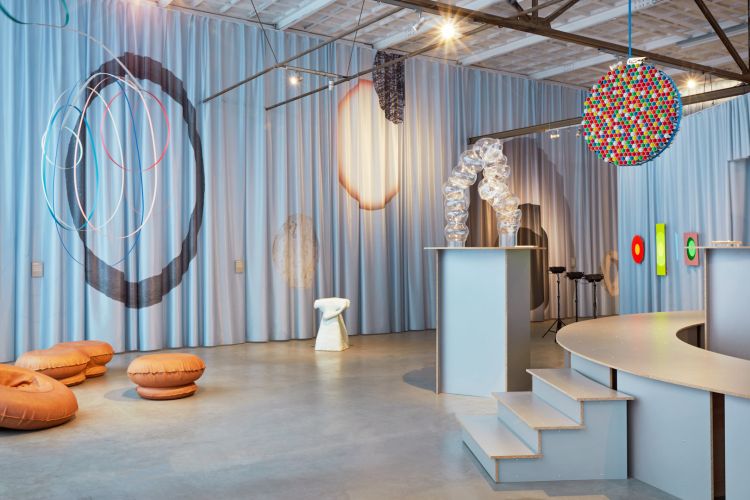 In times of division and inequity, The Circle stands as an emblem of cooperation and connectivity, representing Dutch Invertuals' approach, based on sharing knowledge and thinking together in steady dialogue. The circle is a mentality, an attitude for caring and for collaborating. We need to re-enter its orbit and find what's fundamental in life.
"By envisaging and challenging the circle, the Invertuals give insights into their unrestricted approach. We offer our personal take on something that is already perfect."

Wendy Plomp, Design Director of Dutch Invertuals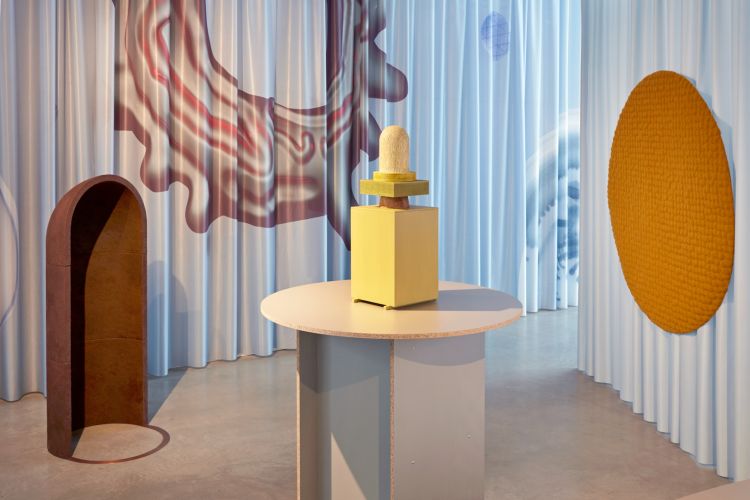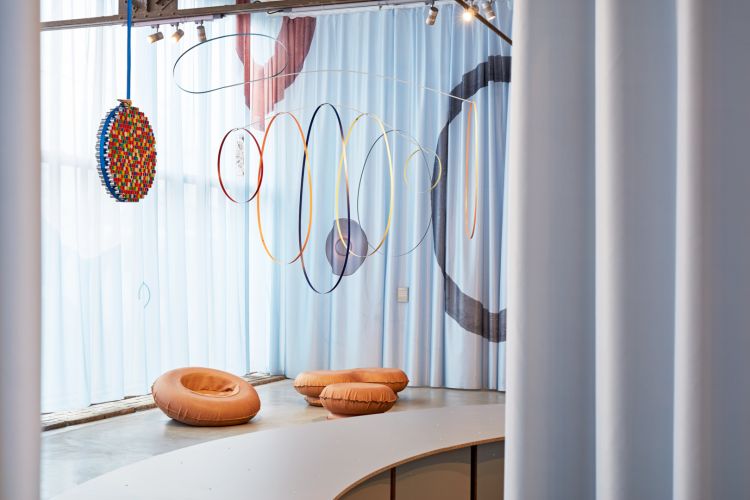 During the years Dutch Invertuals initiated over 30 curatorial projects with an ever expanding collective of designers and makers. The exhibitions, mounted at Milan Design Week and Dutch Design Week, London Design Festival and NYC by design, explored relevant topics ranging from mass production and energy consumption, to the health of our planetary ecosystems.
In the past 10 years, we have realized and produced over 100 works and 25 exhibitions with over 80 designers. Moving forward, our focus will remain on an exploration of possible futures to constantly reinvent ourselves and explore new fields of design.

Wendy Plomp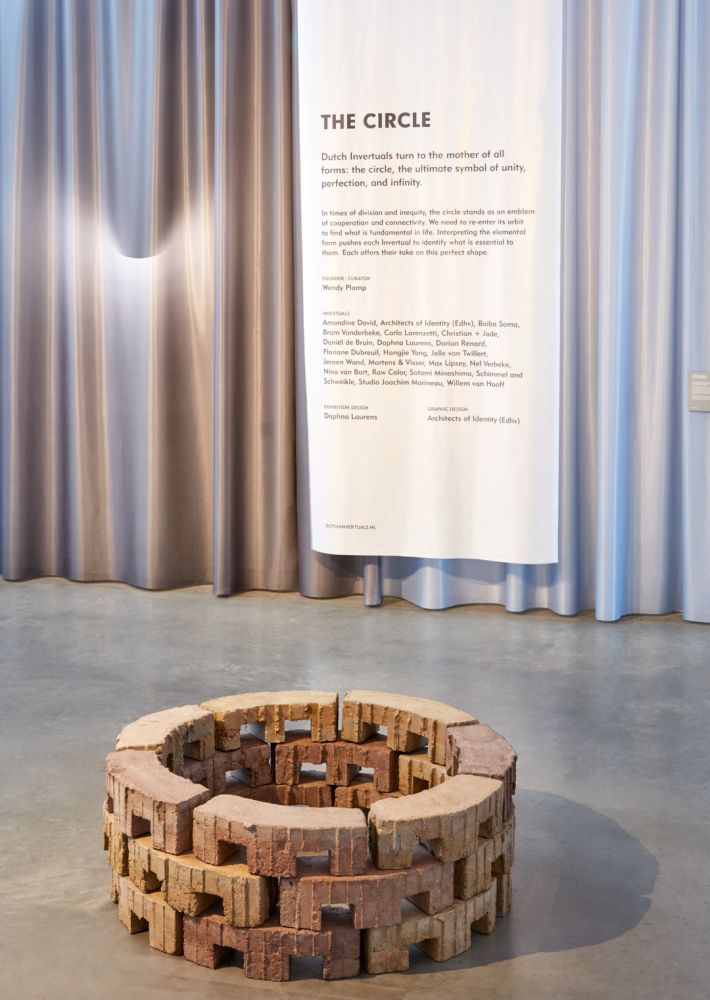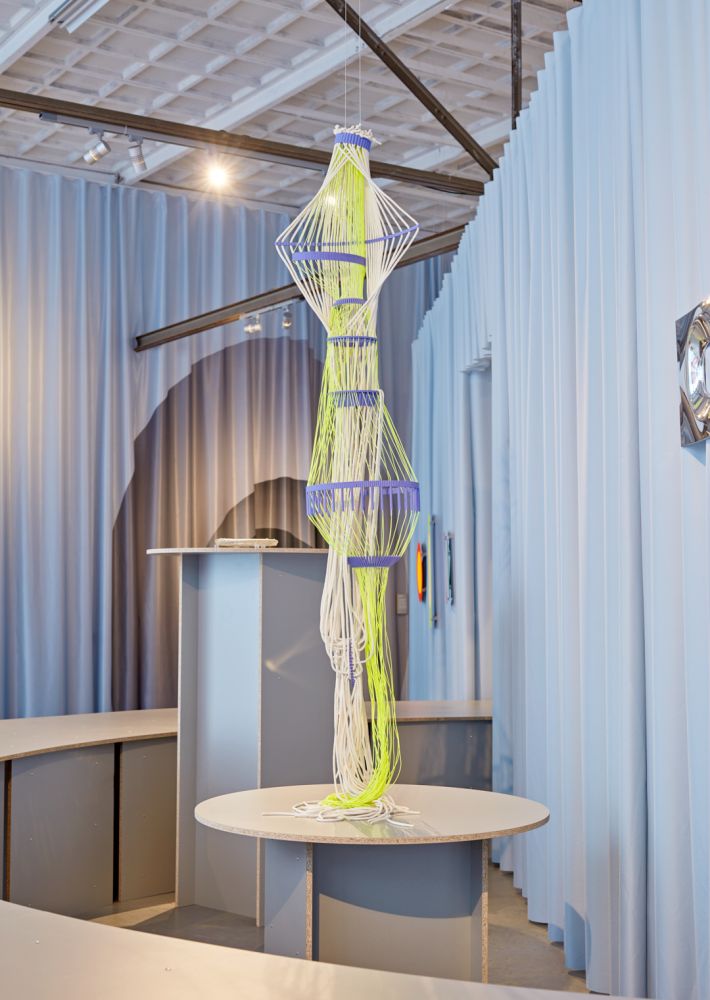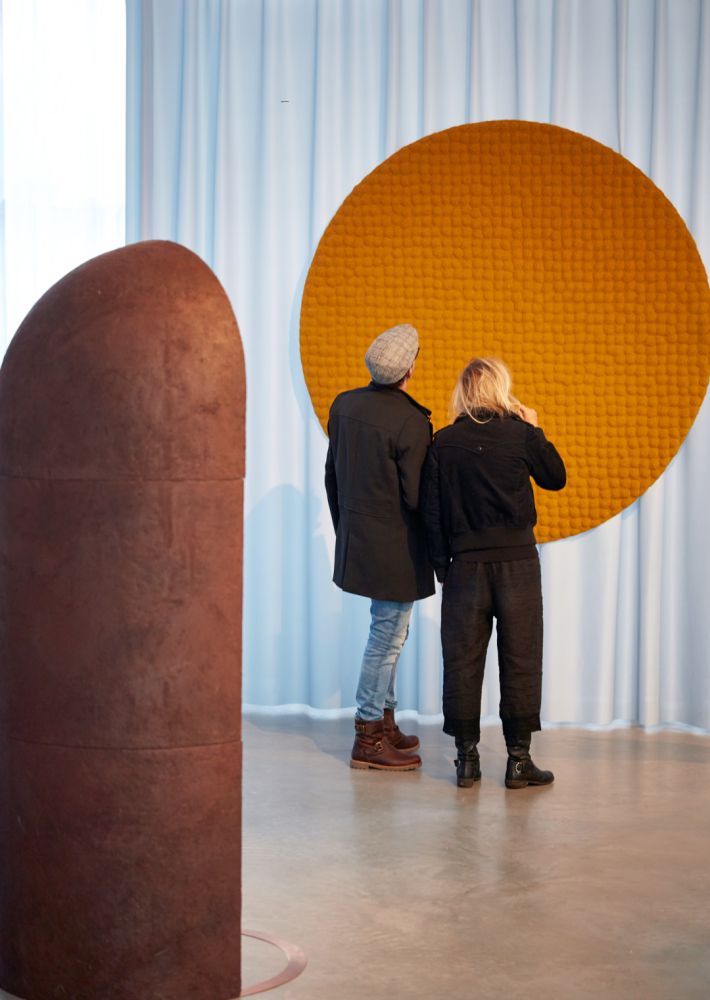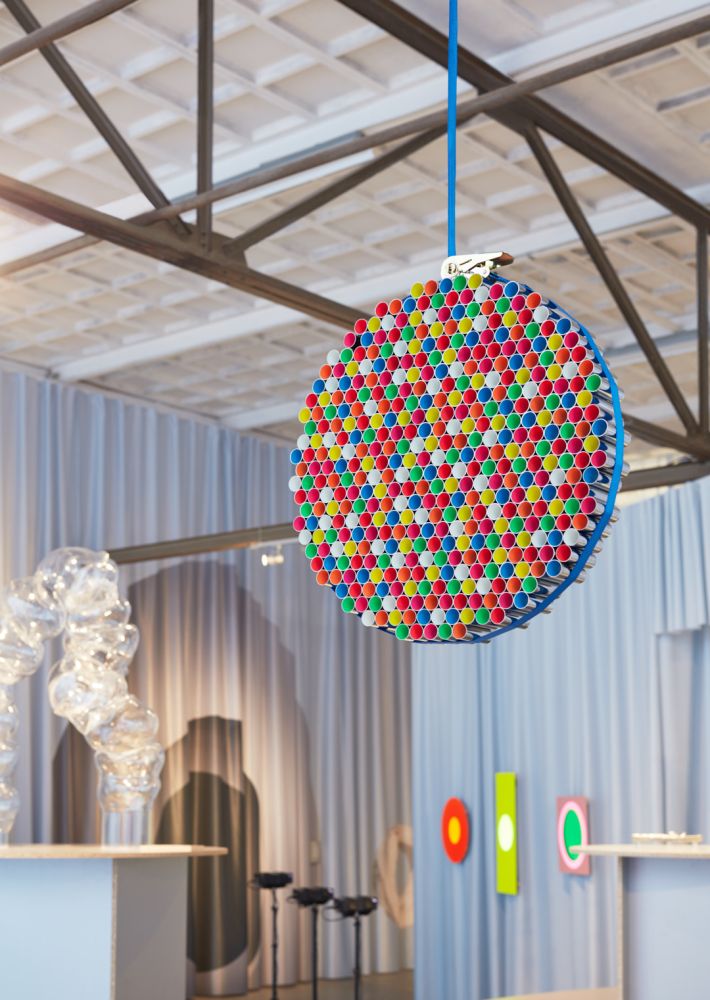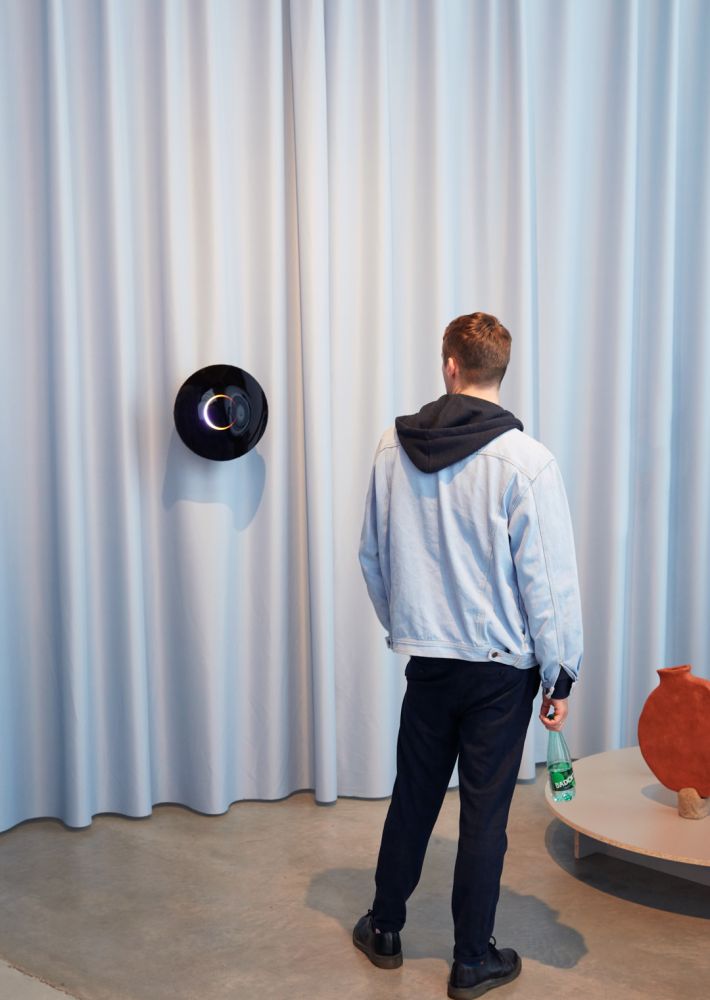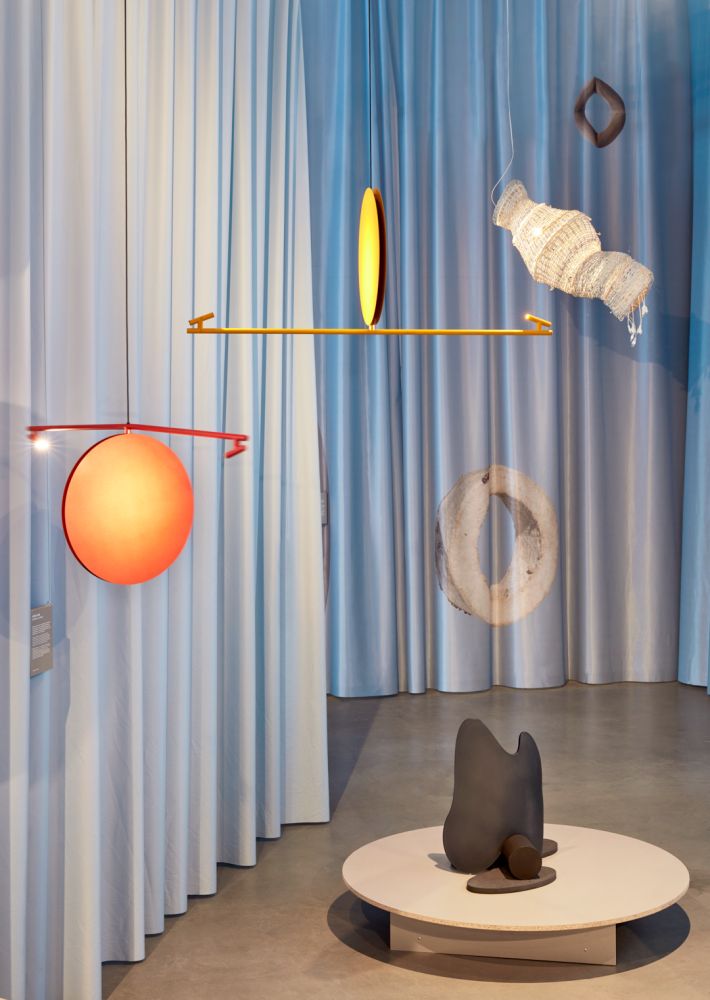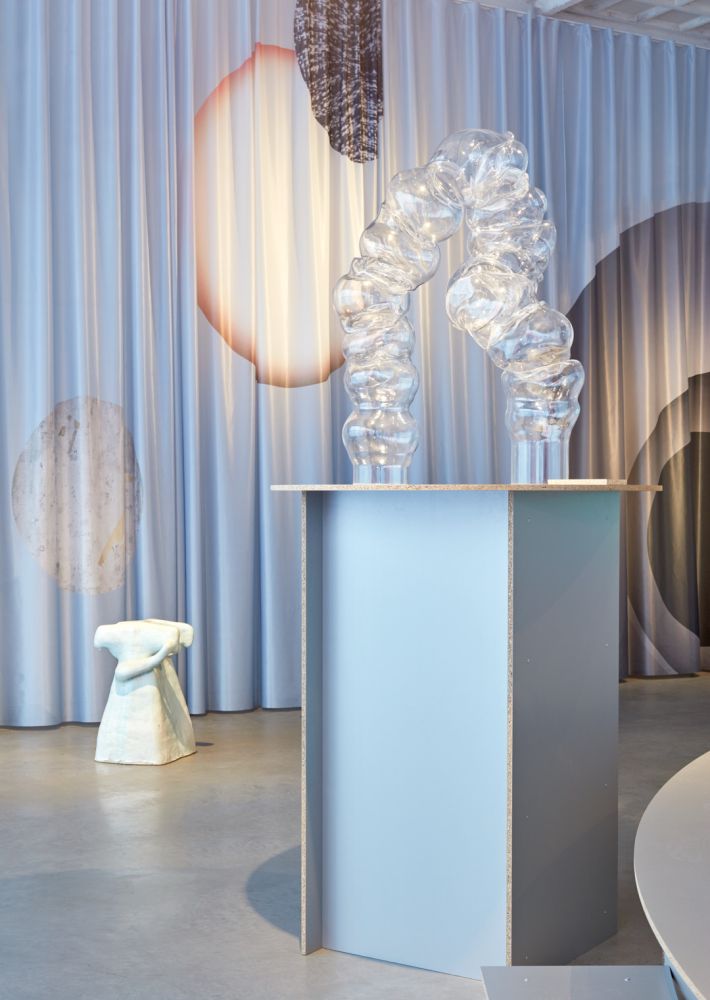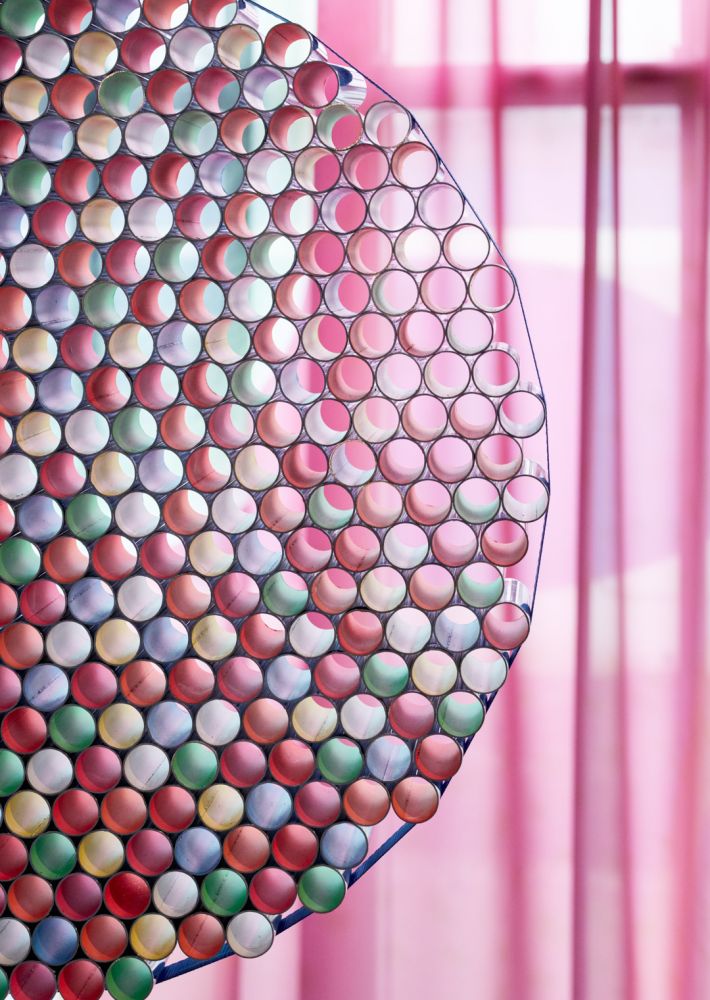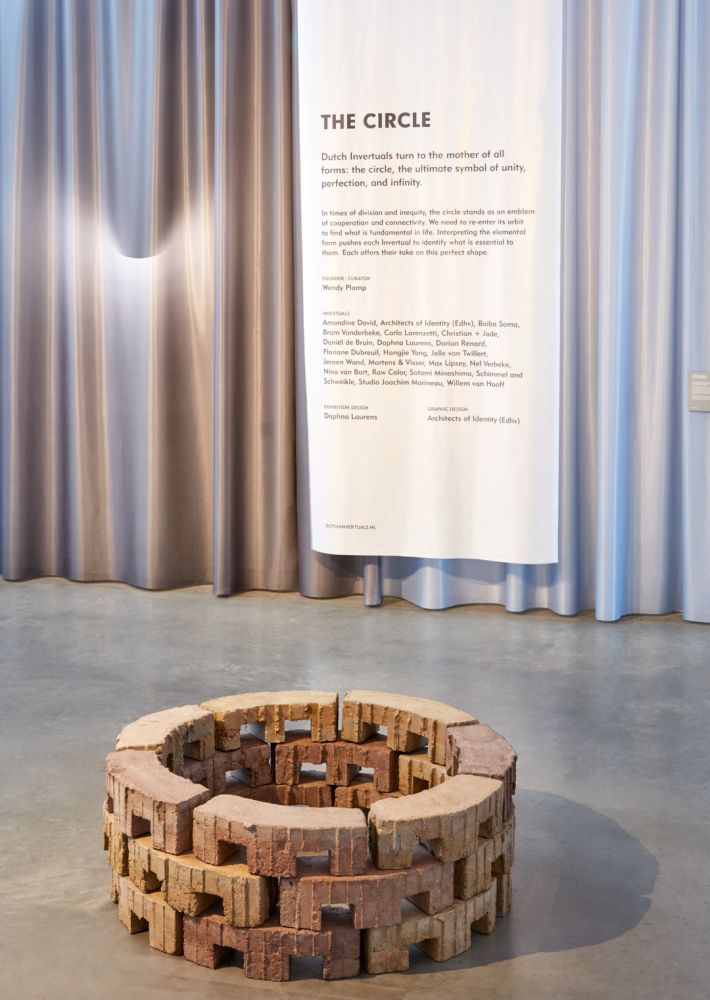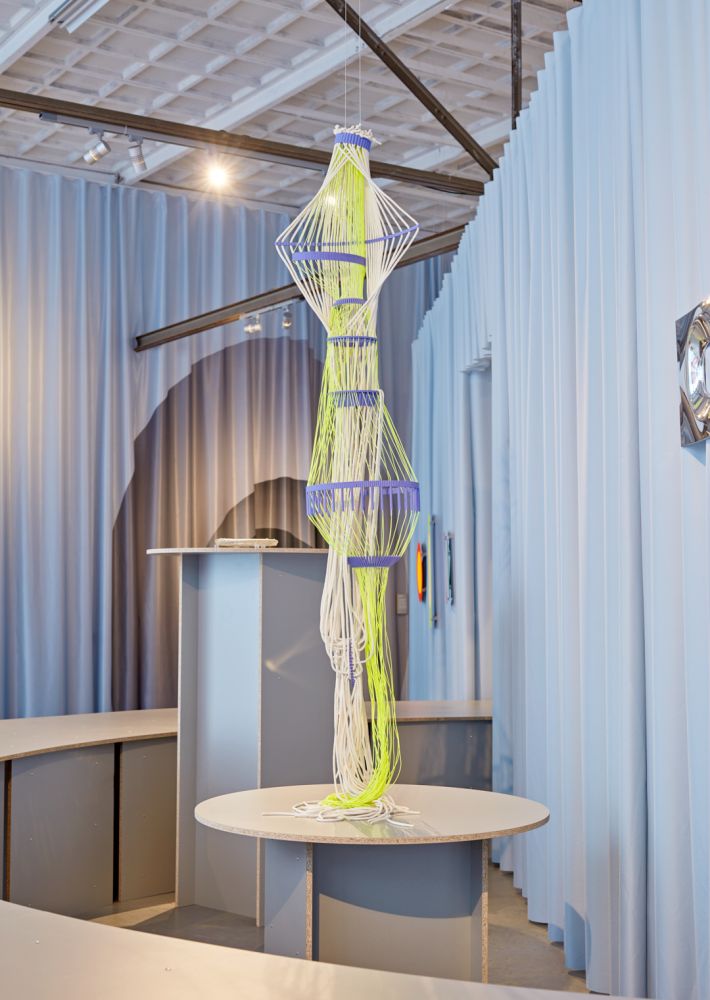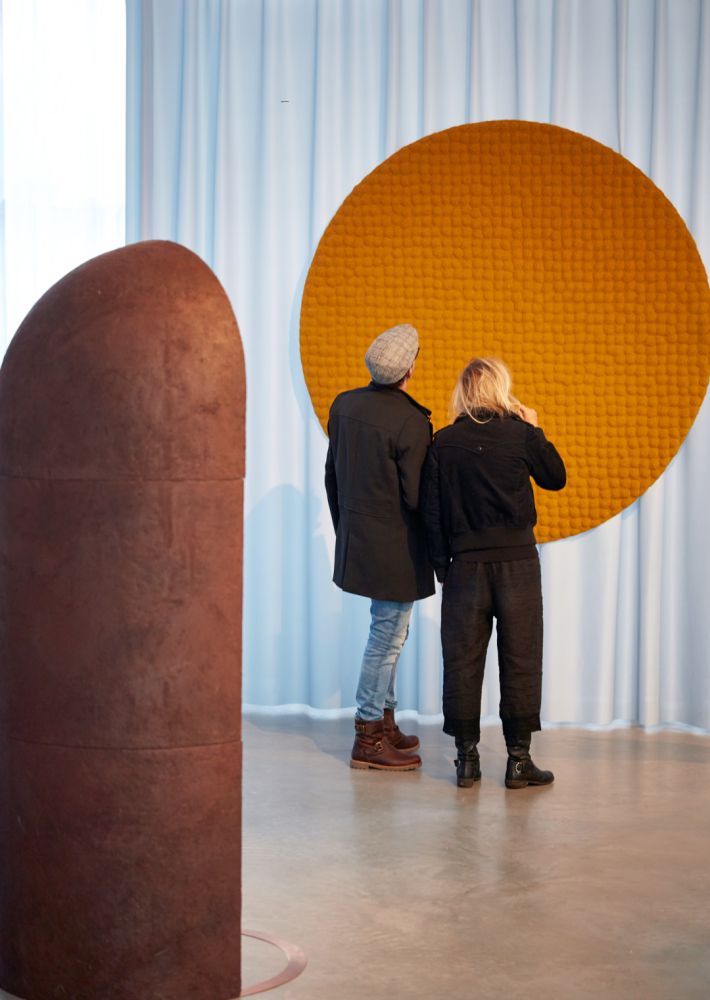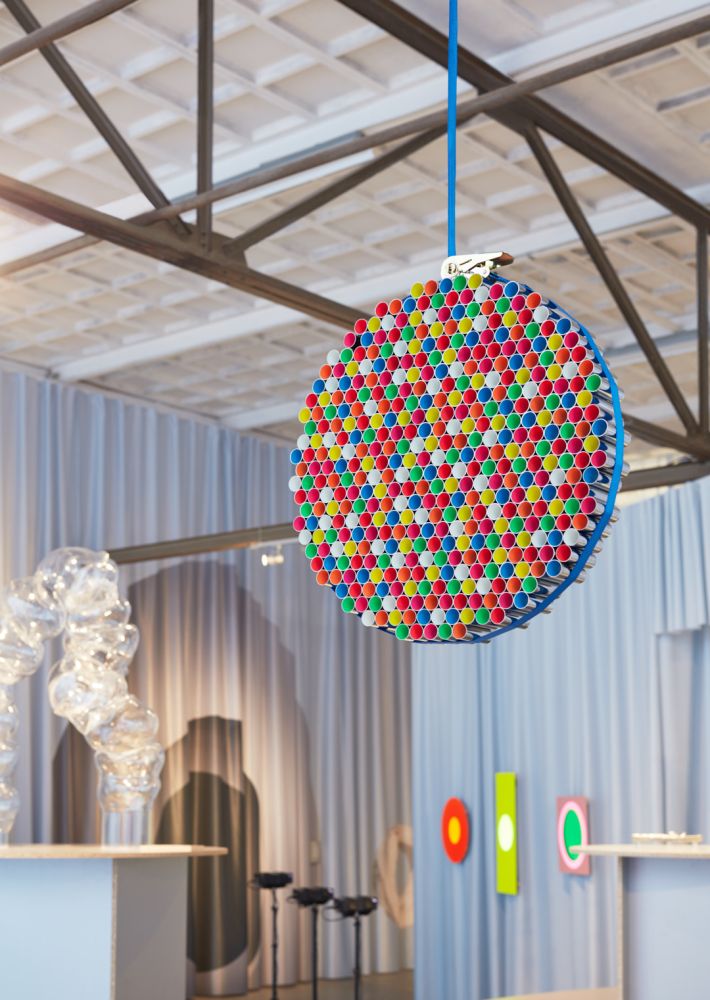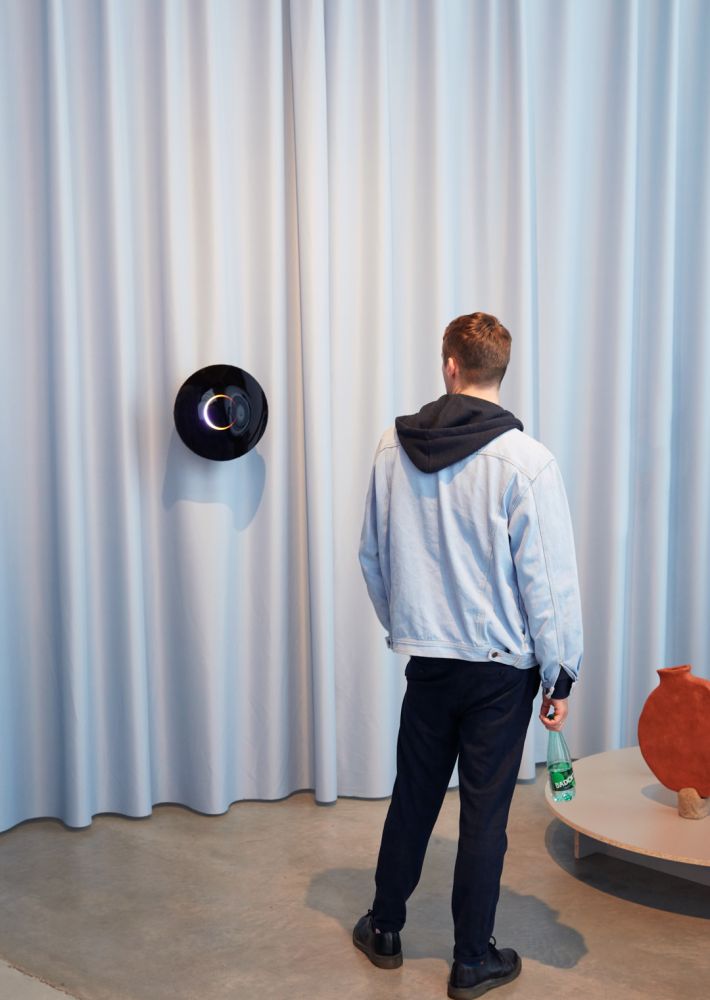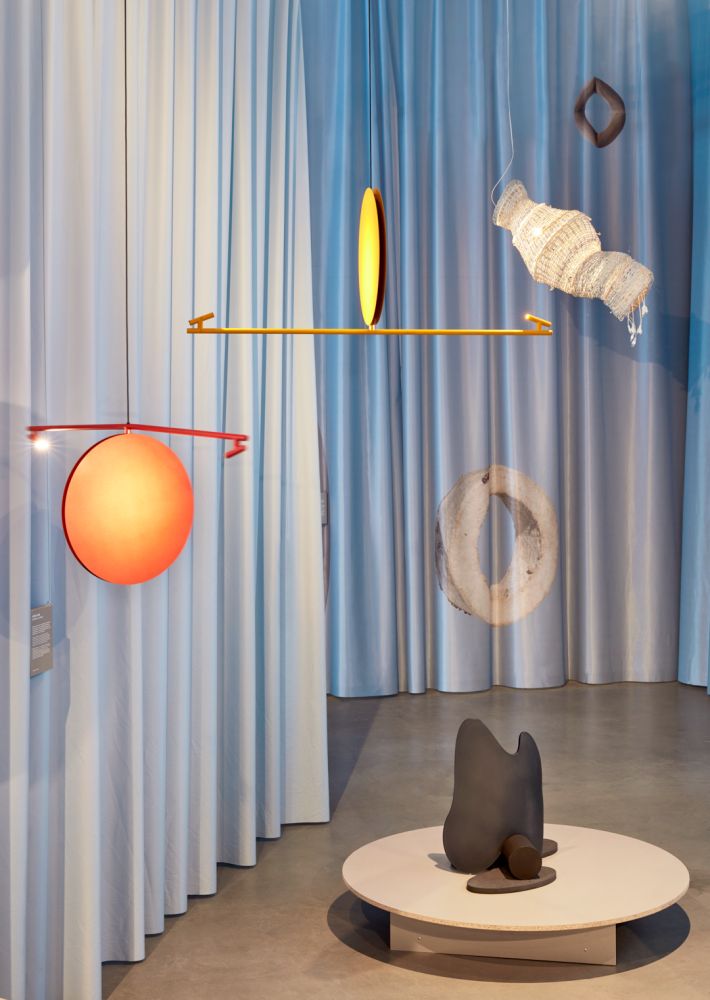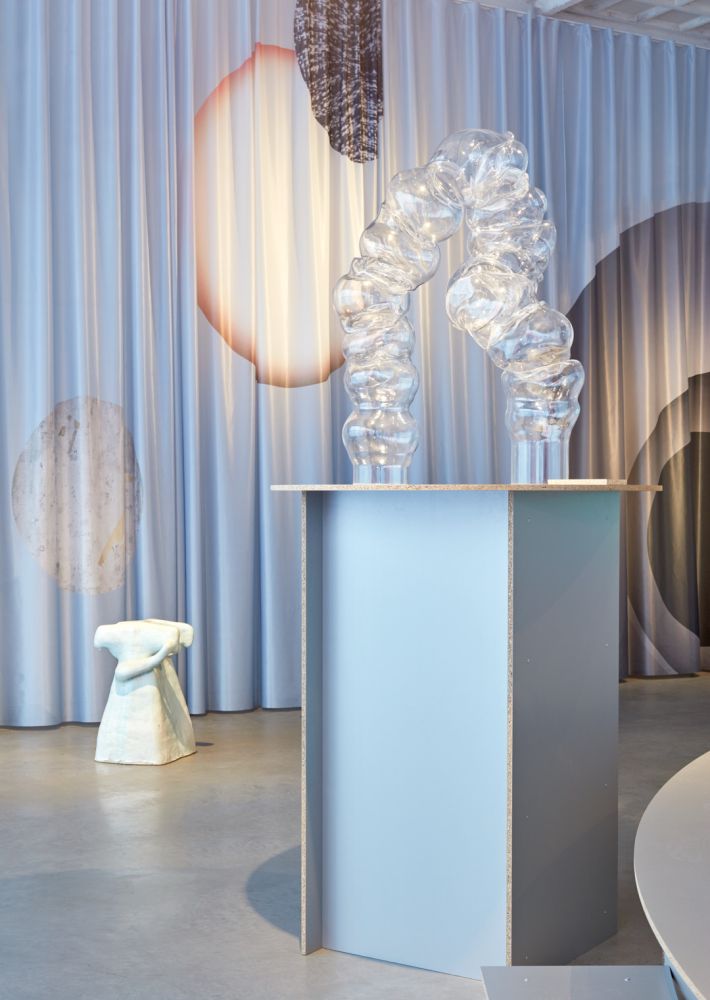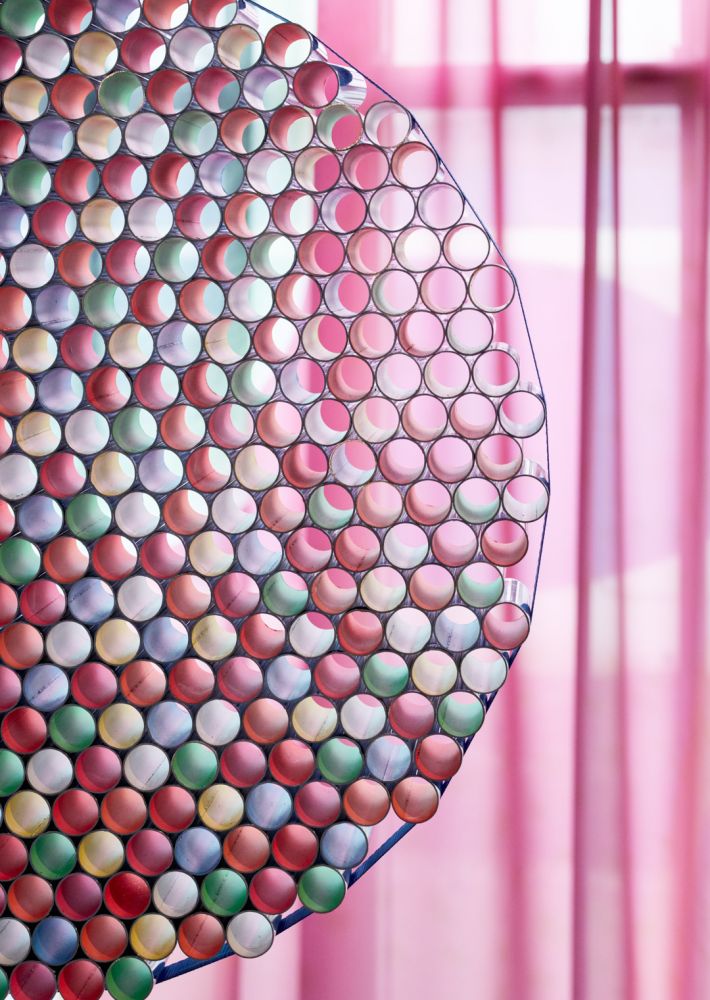 The Circle was first exhibited in Milan during Salone del Mobile 2019, and then in Eindhoven during Dutch Design Week, featuring a selection of Dutch Invertuals' emerging and pioneering designers. Interpreting this elemental form pushed each one of them to identify what matters to them, and translate it into a design manifestation.
The works of studio Edhv, Architects of identity, for example, questions the way we give value through identity. By melting and transforming antique silverware objects, relics of a past where these items were used to show cultural status, they 'set them free' from their historical and material connotation. Through this process, they create a 'timeless' circle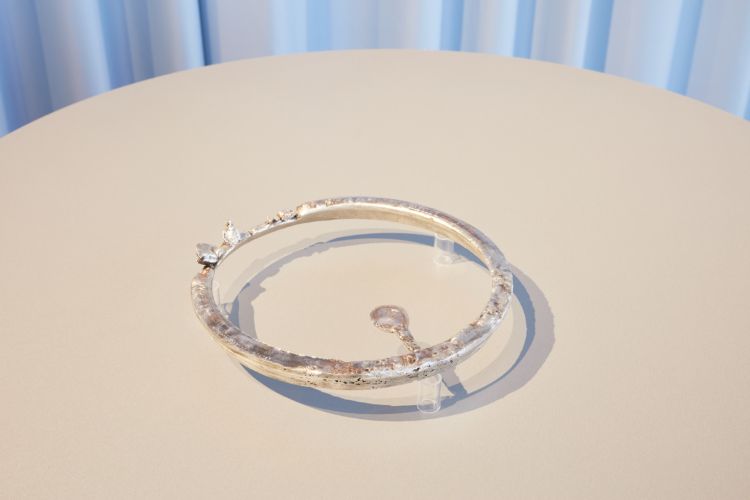 Raw Color instead saw in the circle a bright point that creates light, leading them to experiment with projecting colours onto painted surfaces, where additive and subtractive colour mixtures merge and influence each other. The circle gets its physicality from the light that creates its form.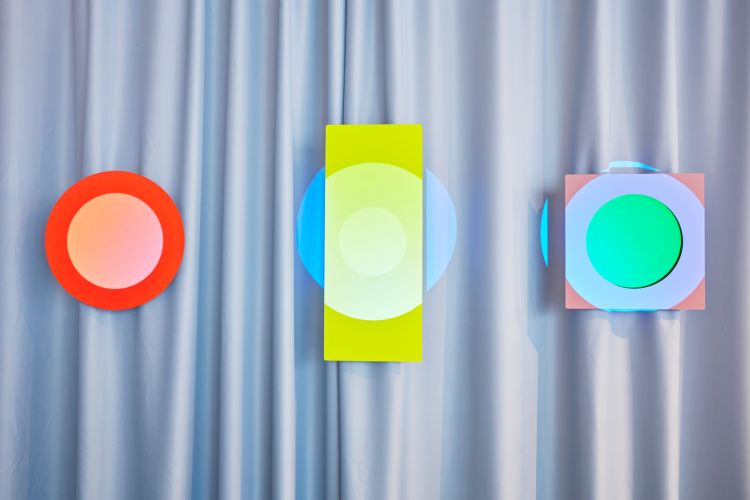 In the process of exploring the circle by sculpting,, Willem van Hooff was drawn to the realization that one of humanity's most innate objects is the vessel. Vases are essentially primitive forms inspired by the bowl shape one is able to mould in their hands.
"The earliest application of the circle was a vessel; derived from the bowl shapes humans made as an extension of their own hands and to carry basic necessities. For this reason, a circle is inherently an imperfect form."

Willem van Hoff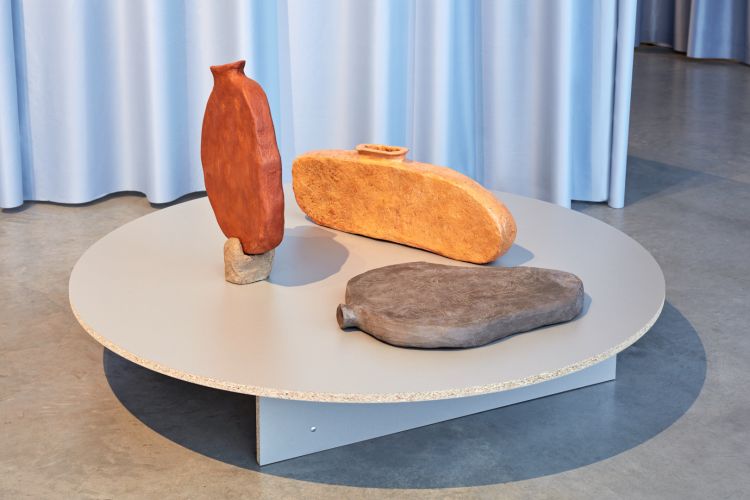 The exhibition design created by studio Daphna Laurens, also gave a reinterpretation of the circle. By creating a circular pathway and pedestals, placed at various heights, the viewer was invited to explore the works at different angles unlocking different perspectives and allowing them to interact with the space. For the exhibition, Dutch Invertuals created special curtains displaying the initial sketches of the designers who took on the challenge to reinterpret the mother of all forms.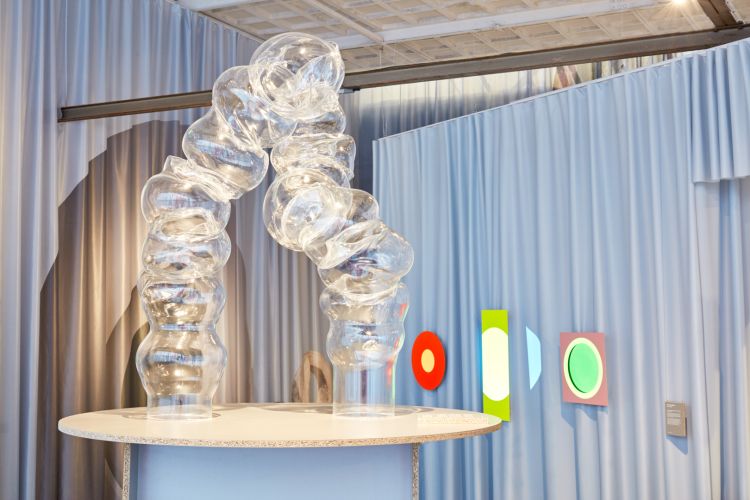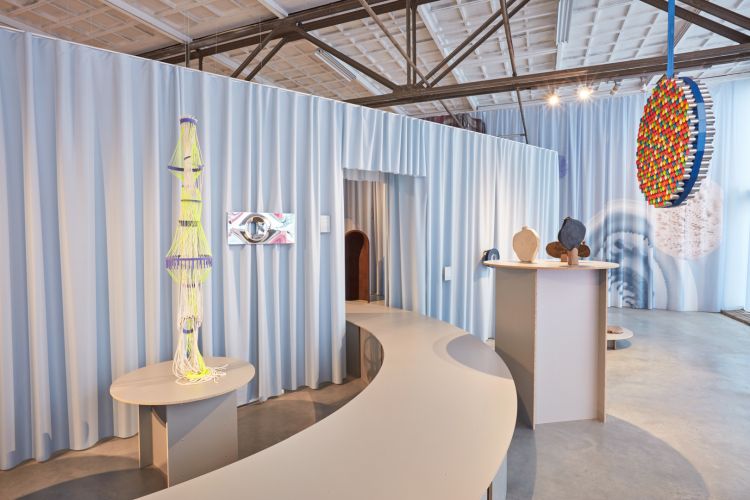 After its success, The Circle exhibition continued travelling, showcased at Kazerne in Eindhoven in 2020 and at The Cologne Museum of Applied Arts (MAKK) in 2022. For each edition new participants and contributions were introduced expanding the collection and continuing to challenge our notion of the circle.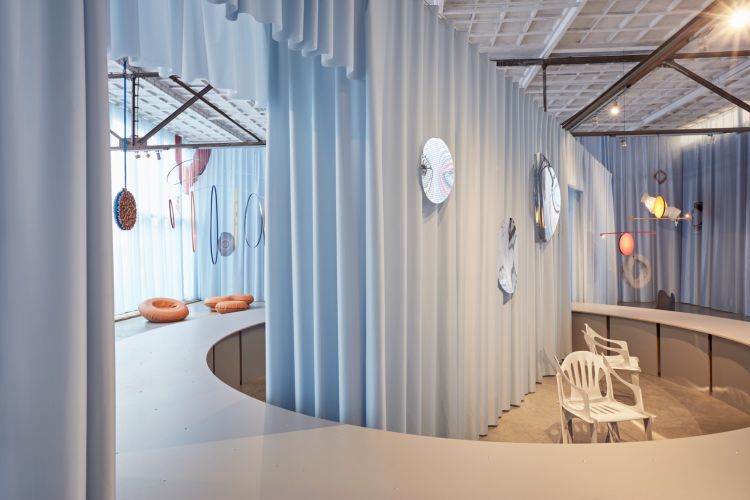 Credits
Creative direction
Wendy Plomp
Campaign visuals
Raw Color
Graphic design
Edhv, Architects of Identity
Photography
Ronald Smits
Boudewijn Bollmann
Thanks to
Cultuur Eindhoven
Leeuwerik Plaatmateriaal
Mansveld expotech
Snep drukwerk