Design Transfigured / Waste Reimagined
Transforming waste into an opportunity
The state of our environment is one of the most urgent issues we face. For the Design Transfigured/Waste Reimagined exhibition Dutch Invertuals designed a modular exhibition space to be constructed from industrial textile waste, presenting waste as a future material resource. The exhibition, first presented at Georgetown University Art Galleries in Washington DC before traveling to Scottsdale Museum of Contemporary Art in Arizona, presente 40 works by designers that connected aesthetic considerations to socially responsible concerns to challenge perceptions of waste.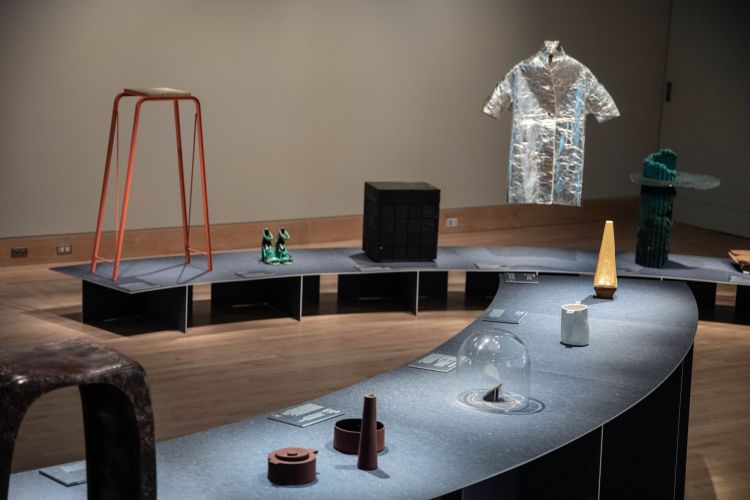 Shipped to more vulnerable countries, burnt, dumped into landfills and leaked into our oceans, the way we currently manage waste on a global scale is far from being sustainable. With over 2.12 billion tons of it being produced every year and with no signs of decrease in sight, it's high time we adopt new attitudes and start seeing waste as a material opportunity to tap into.
"What we are seeing is designers on a global scale are looking at waste materials and waste streams and seeing them not as something to turn our backs on, but really thinking of them as a quarry for future work,"

Curator Judith Hoos Fox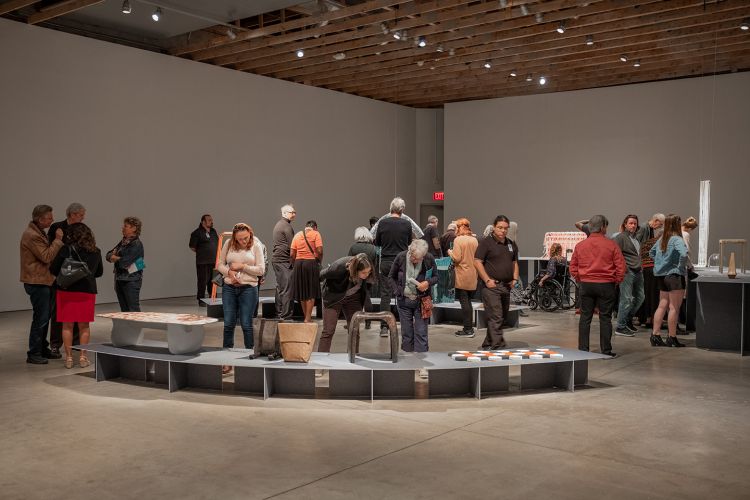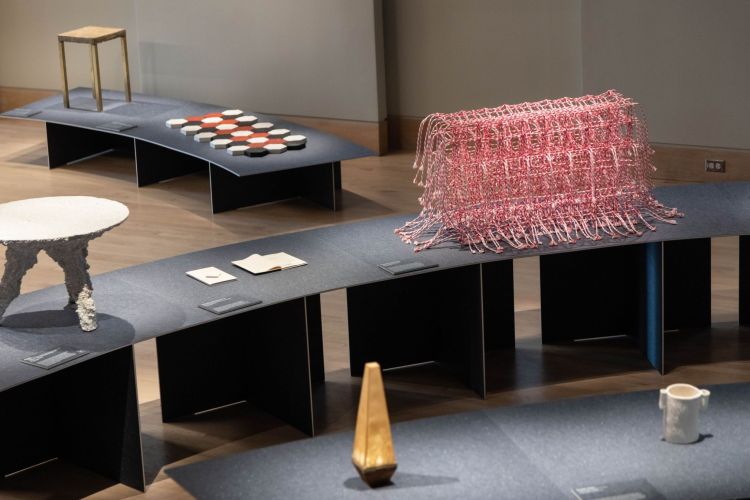 Design Transfigured/Waste Reimagined was the first exhibition to recognize and celebrate the works of 30 international designers that re-imagine discarded materials, pioneering a new direction in design by radically transforming waste into useful products. Curated by c2-curator squared, the designs ranged from new building materials to home furnishings and fashion accessories, sourced from polluted air, land, and water; industrial by-products, food and human waste.
Dutch Invertuals translated this approach into a spatial design that transforms waste into the pedestals for the exhibition, underlining the message of the works. After conducting thorough research into sustainable materials, Dutch Invertuals decided to work with Kvadrat's Really Board, a high-density material made from end-of-life cotton and wool textiles. These fibers are typically downgraded in existing recycling processes and don't find other uses.
 "The holders of the exhibition itself are the content of the exhibition and we really like that weaving together of form and content,"

Judith Hoos Fox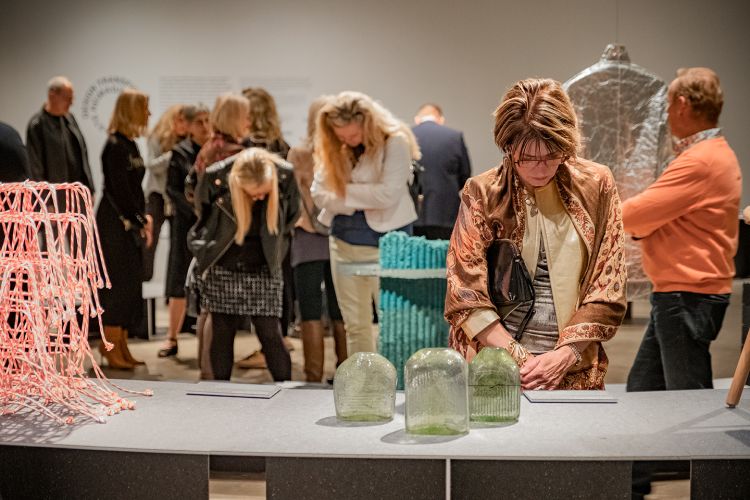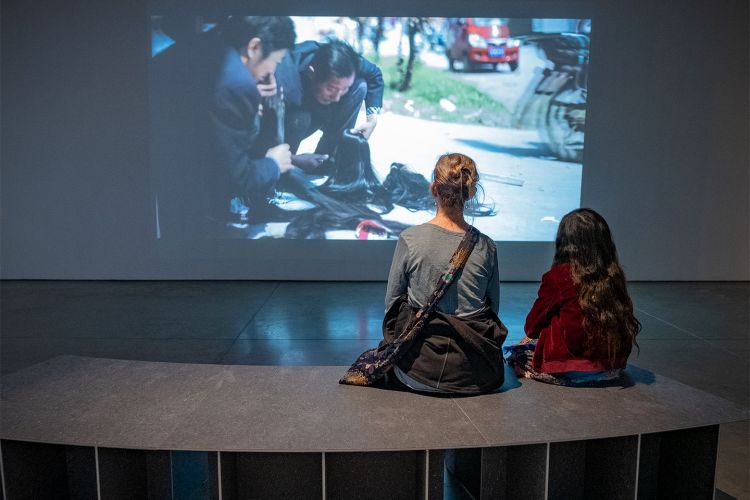 The material was chosen for its impact on an industrial scale showing the importance of taking action on different levels and encouraging companies to address their footprint.
The design of the pedestals creates a soft and playful routing system using curves and circular profiles. By using different heights, the visitors are able to perceive the whole space at once while being guided through the works. The structure is made of modular, easily assembled elements that can be flat-packed reducing space and emissions during transportation.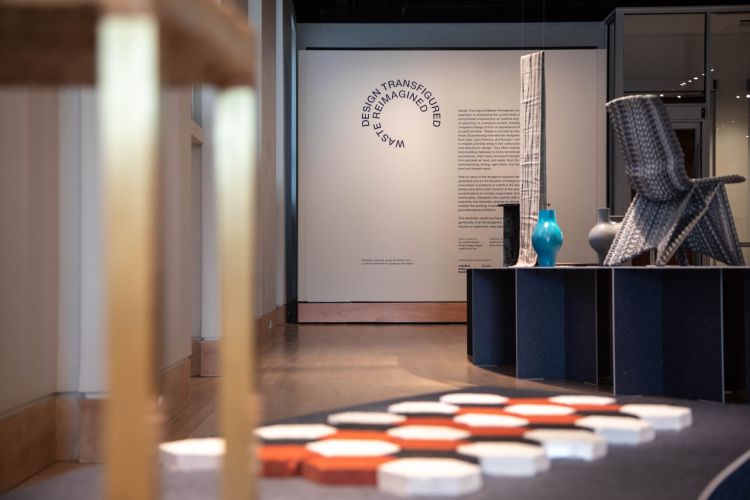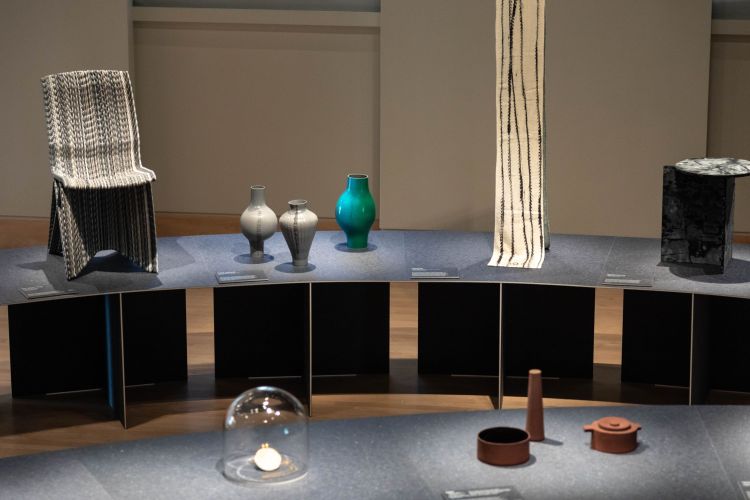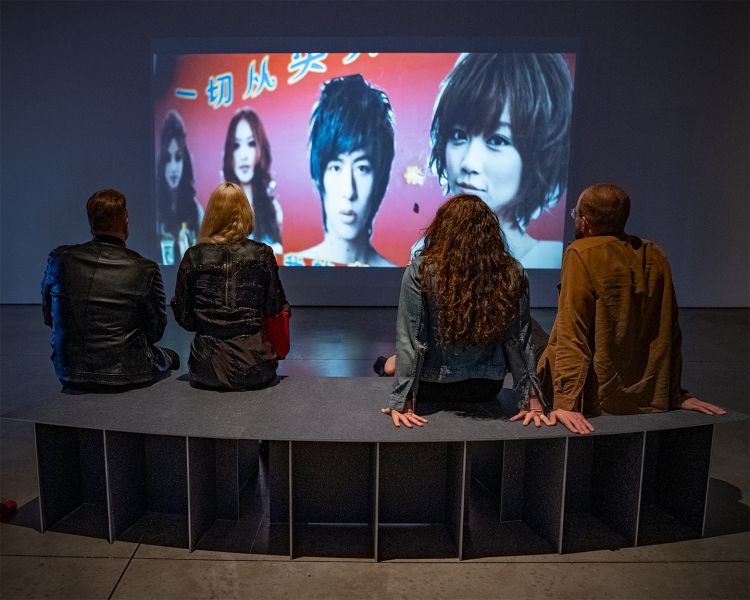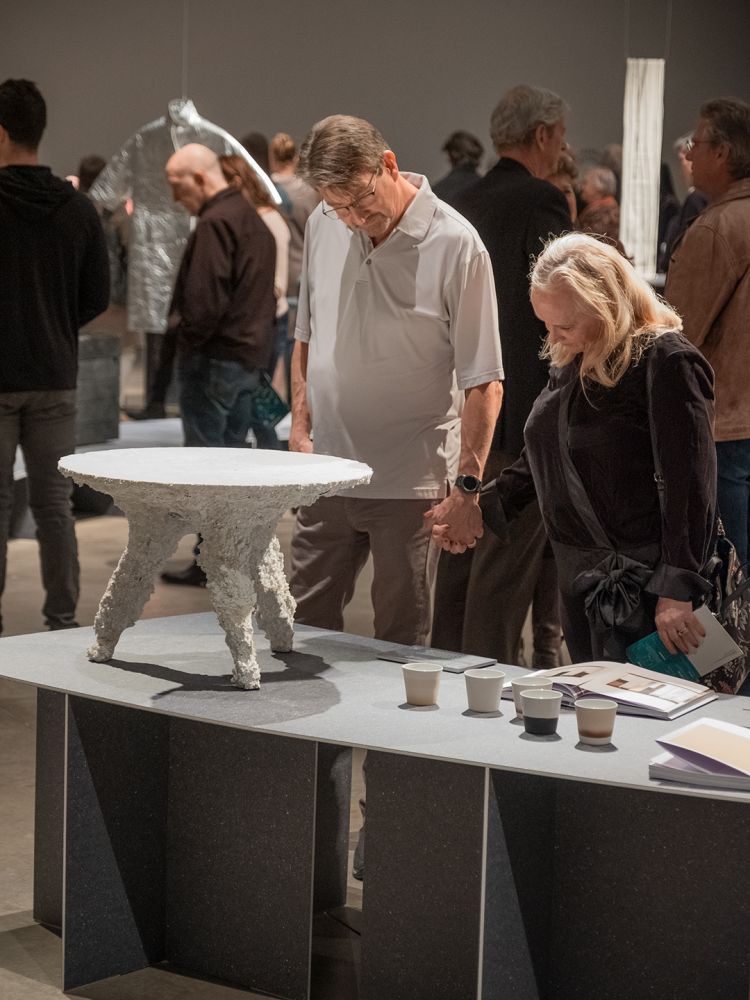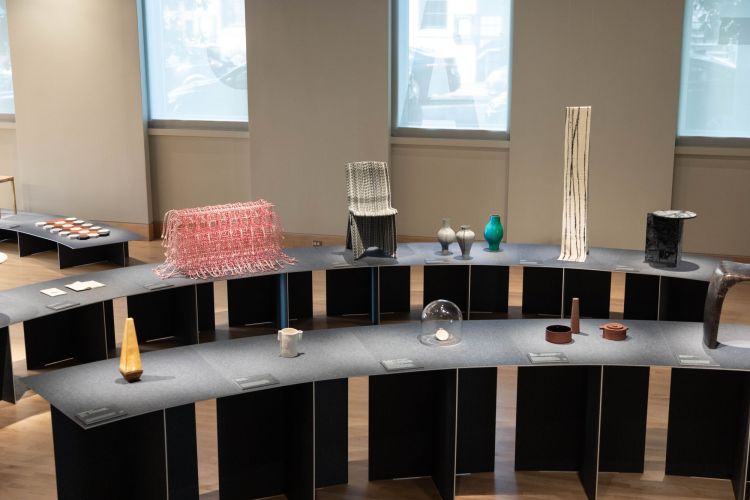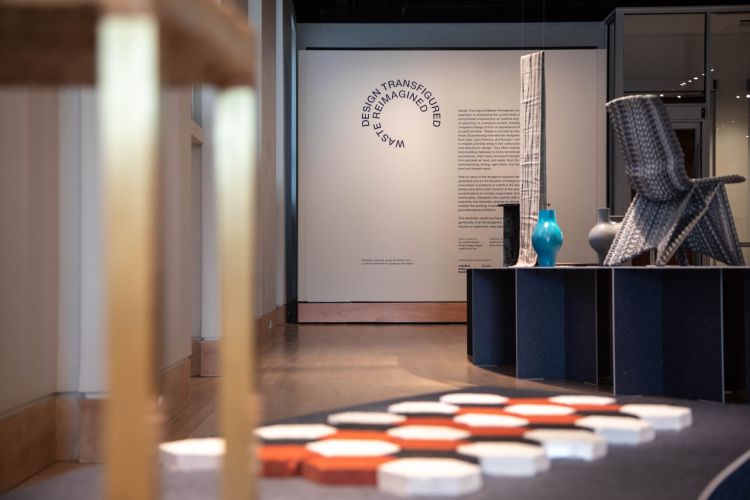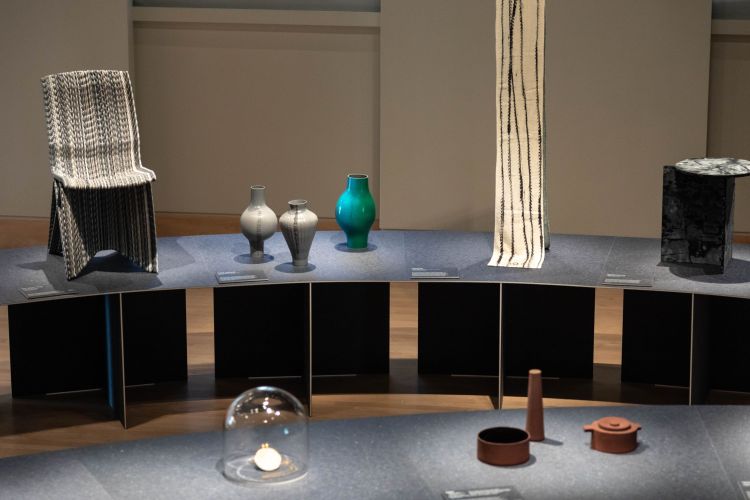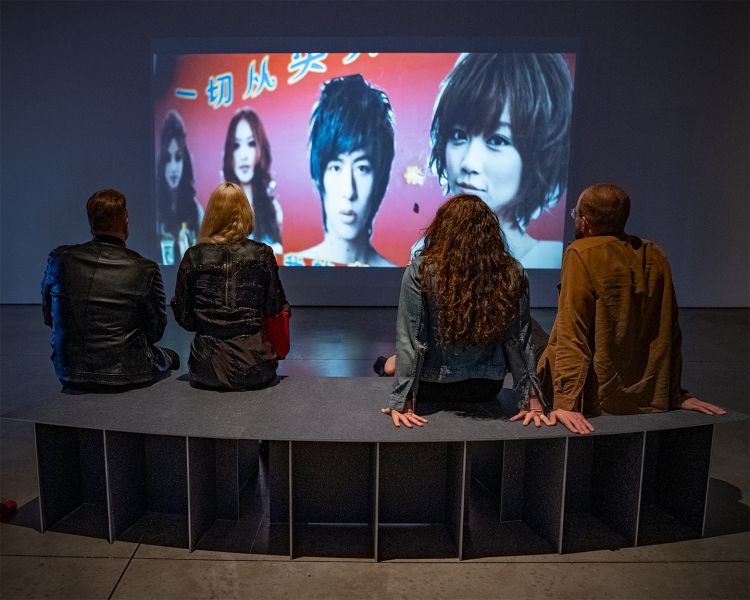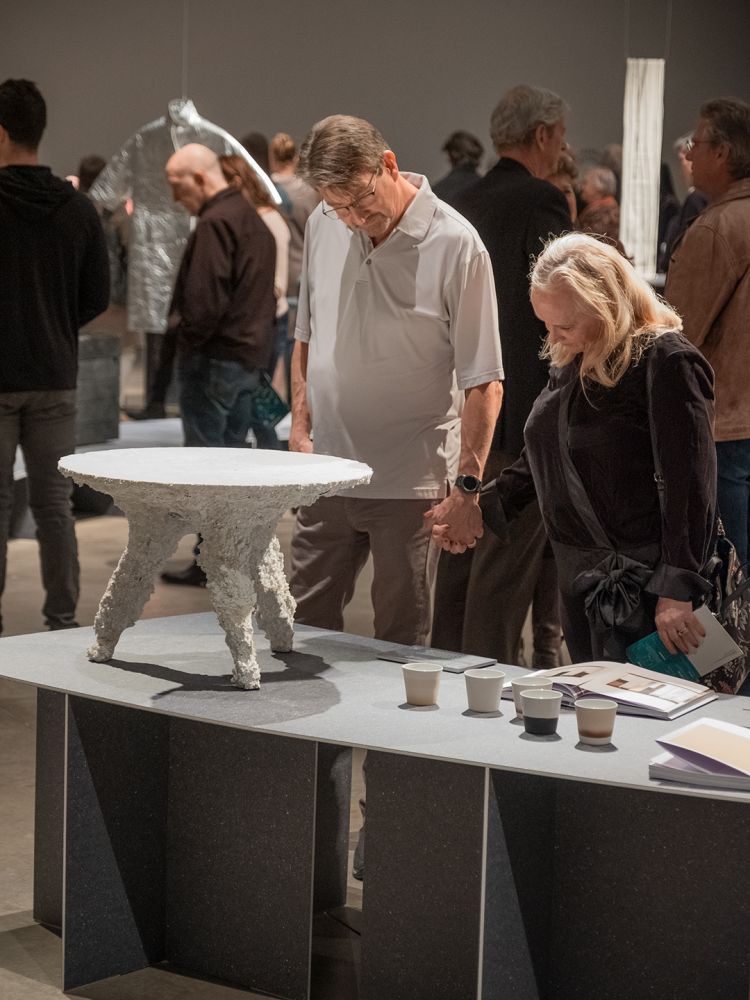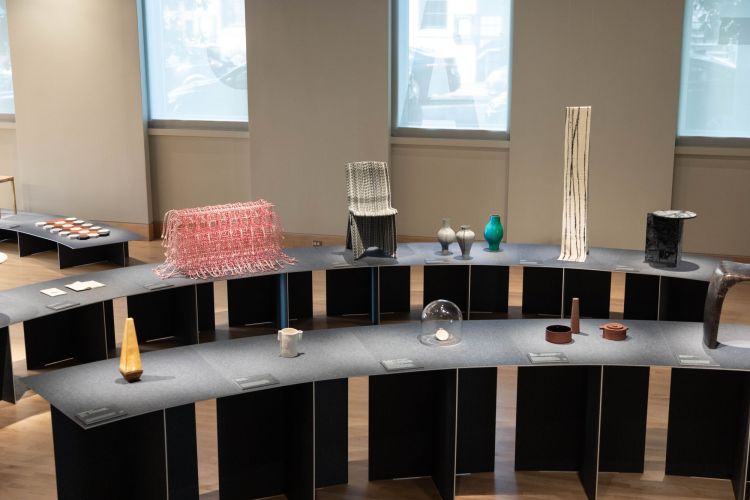 All together, Design Transfigured/Waste Reimagined gives a bold and inventive response to the current state of our natural habitat through new design approaches. Giving a stage to new mentalities and imagining new radical futures through design is at the heart of Dutch Invertuals' philosophy, and continues to be a central element of our work explored through various exhibitions, including Expedition Aequalis and Objects for a New Kind of Society.