Dutch Invertuals: Explorers of the Unknown
A journey and vision 2023
After over fourteen years of collective exhibitions and pioneering design explorations, Dutch Invertuals has undergone profound transformations. It has become a studio of radical minds guided by the urge to create dialogue and understanding through design, to explore the unknown and bring change.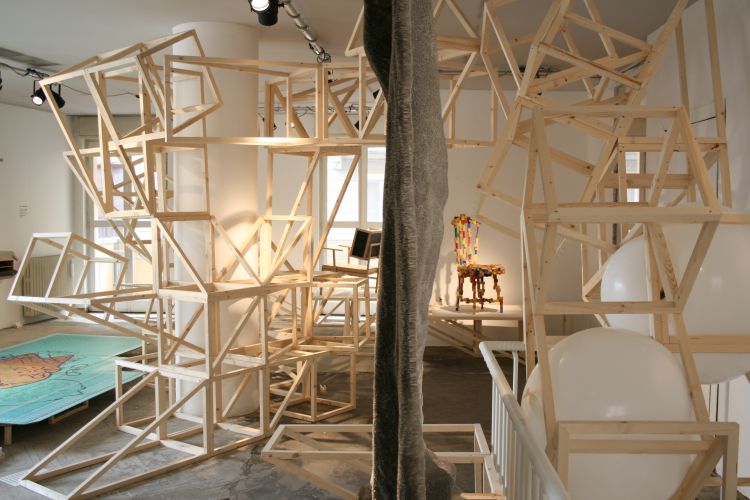 THE EVOLUTION OF DUTCH INVERTUALS
Since our inaugural exhibition in 2009, when founder and creative director Wendy Plomp was invited to showcase a group of Dutch designers at Salone del Mobile in Milan, Dutch Invertuals has revolved around the process of collective inquiry. We bring interdisciplinary designers into dialogue with each other. Our driving force is to explore new design possibilities and embark on a journey of transformation.
What began as an idea has since evolved into a dynamic design studio. Our cornerstone is our exhibitions, which we're proud to have hosted in Eindhoven, Milan, New York, London, and beyond. Collaborating with over 90 designers has allowed us to build upon a range of perspectives and knowledge. Each of these 'Invertuals' has left an indelible mark on our journey, sharing their insights and creativity to navigate new frontiers together.
By partnering with various organizations, from city councils to museums, technology manufacturers, and retailers, we've applied the methods learnt from our research to influence and shape the questions they posed. We've adapted, learned, and embraced change. Our journey has been divided into chapters of learning, developing a clear methodology of working in design.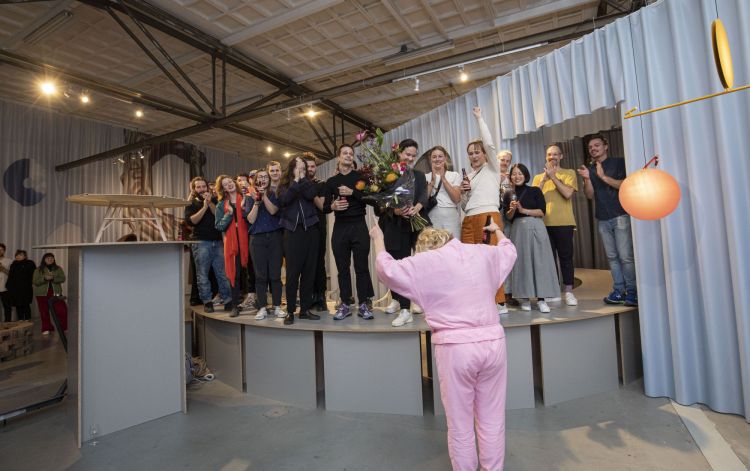 OUR APPROACH: FIVE PRINCIPLES FOR TRANSFORMATION
Dutch Invertuals firmly believe that design has the power to inspire positive change and break free from the boundaries of conventional thinking. We employ design as a vehicle for exploring critical questions about our contemporary society. We're convinced that radical change is not only necessary but also within reach.
Our design approach is guided by five principles that inform our approach in every project. These methods, shaped by our collective experiences, are continually evolving:
A New Kind of Society:
We dare to envision a world that challenges established norms and embraces transformation. Playfulness and creativity are fundamental tools in our process: they allow us to explore new horizons and ways of living. We believe in design as an instrument to envision a society that is more caring, balanced, and aligned with nature. 
True Value:
In order to switch to a more caring and balanced society, we strive to re-evaluate our priorities and question what we truly value. Our goal is to place shared meaning and collective well-being before profit, being driven by the value that design can offer. It's not about ego, but the value of collaboration, interdisciplinary cooperation, and exploring radical ideas.
Align with Nature:
We firmly believe that humans are an integral part of nature, not separated or above it. Nature flourishes through mutual relationships and symbiosis, where nothing is wasted and everything is assimilated and exchanged. We strive to learn from these principles and adopt a regenerative approach that doesn't only take but also gives back. 
Collective Mindset:
We believe in the power of collective thinking to tackle the complexity of our modern world. Our network of international designers injects diverse perspectives into our creative processes, enlarging our design scope and enriching each other's points of view. We set aside individual egos to achieve a common objective.
What Truly Matters:
We delve deep into the core of each project, constantly questioning what holds true significance. To achieve this, we explore and investigate each context thoroughly. This approach has led to Dutch Invertuals Academy and the program True Matter, which invites  designers from all over the world to explore their immediate surroundings and question what they truly value as individuals and designers.
WHAT'S NEXT?
As we look ahead, Dutch Invertuals is ready for fresh challenges, profound questions and transformation. The need for change is pressing and we believe that designers can play a pivotal role in crafting new narratives. We invite designers, brands, organisations, and policymakers to embark on this journey with us and explore through design.