High Tech Software Cluster
Creating the FACTORY OF THE FUTURE
Dutch Invertuals worked with High Tech Software Cluster to design a workspace based on modularity and flexibility, reflecting the unique identity of an organization catalyzing learning and experimention to transform businesses through technology.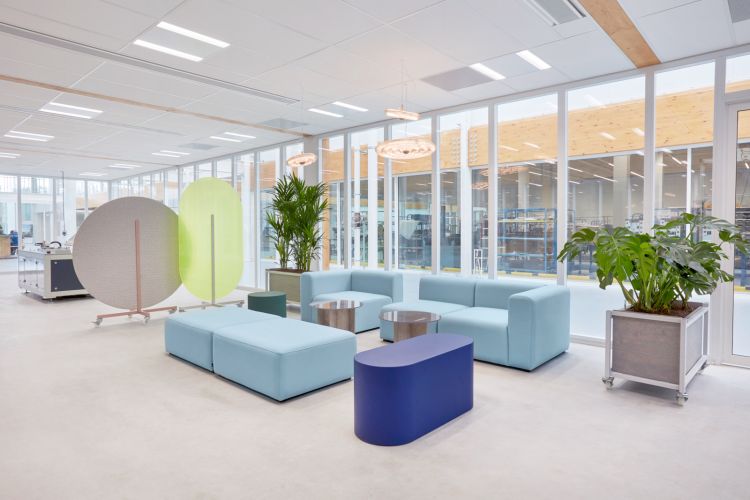 Groundbreaking design and innovation have long been central to Eindhoven's identity. It is set to define the future too with over 5000 companies in the city's Brainport eco-system dedicated to developing new technologies. One of these companies is the High Tech Software Cluster, a partnership of over 30 software companies, research organizations and educational institutions that helps manufacturing companies digitize their production processes and create smart products.
Dutch Invertuals was invited to design the High Tech Software Cluster headquarters within the Brainport Industries Campus. The concept started from the 'intelligent identity system' created by studio Edhv, that generates personalized avatars called 'bugs' for each visitor entering the space, based on how they interact with it. 
"Software can be magic. And that is what the space is about. Like magic."

Remco van de Craats, Design Director of Edhv
Dutch Invertuals translated this identity into a functional and dynamic interior. The goal was to create a hybrid space that translates the mentality of the High Tech Software Cluster and its attitude toward learning, sharing and experimentation. Part office and part auditorium, equipped with the latest technologies, the interior allows for people to connect and showcase their work in an open workspace.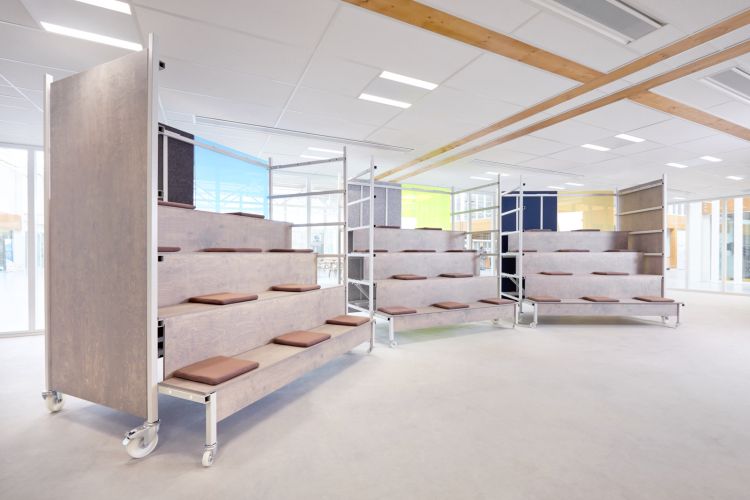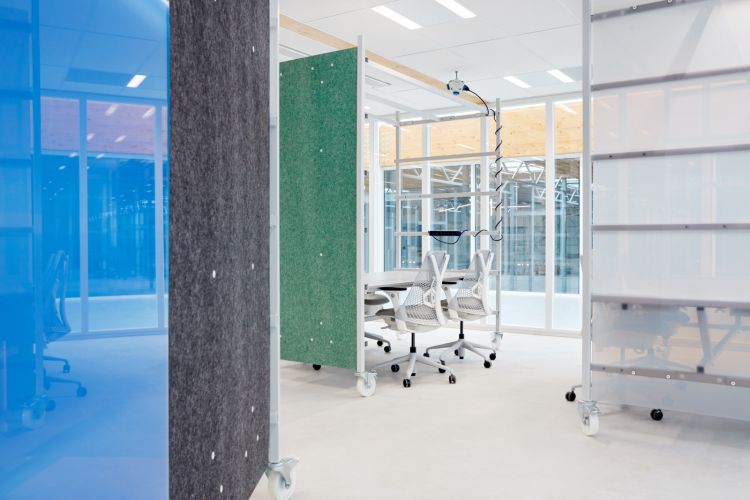 The bright colors and simple geometries of Edhv's 'bugs' were translated into architectural volumes and spatial elements. All interior elements were custom-made by selected designers from the Invertuals network, including lights, cabinets, chairs and movable presentation desks. Everything has wheels and can be moved, reassembled and customized.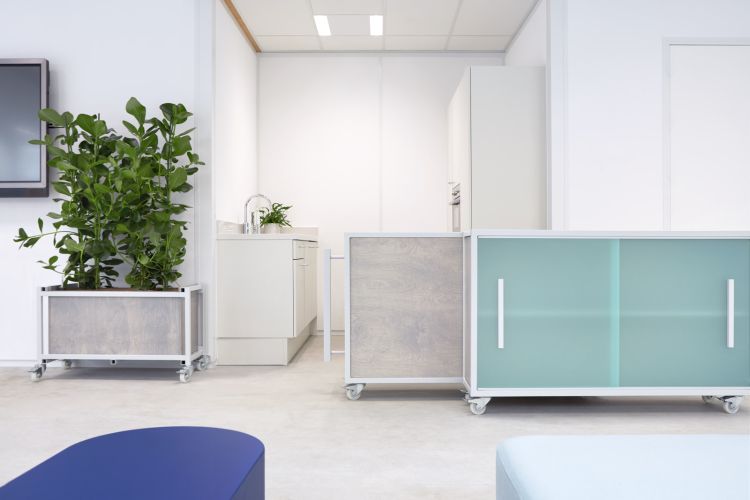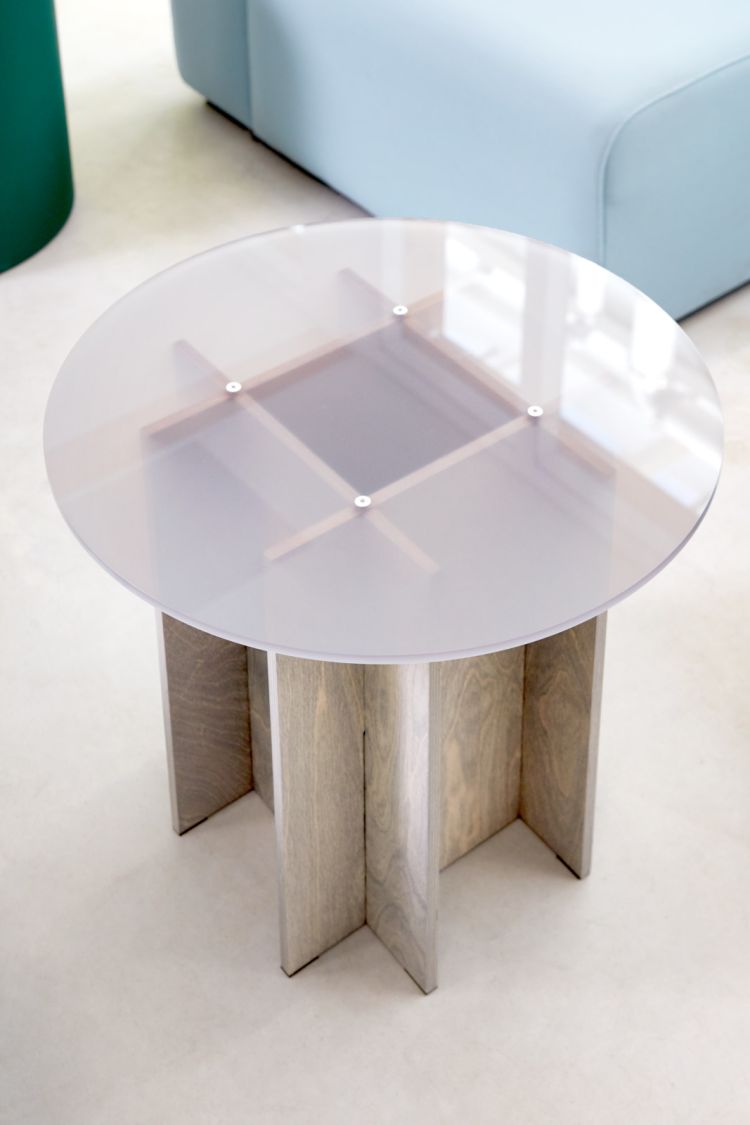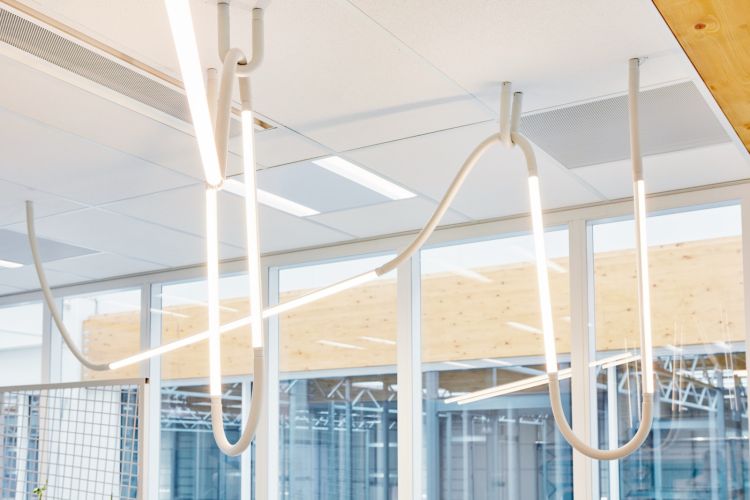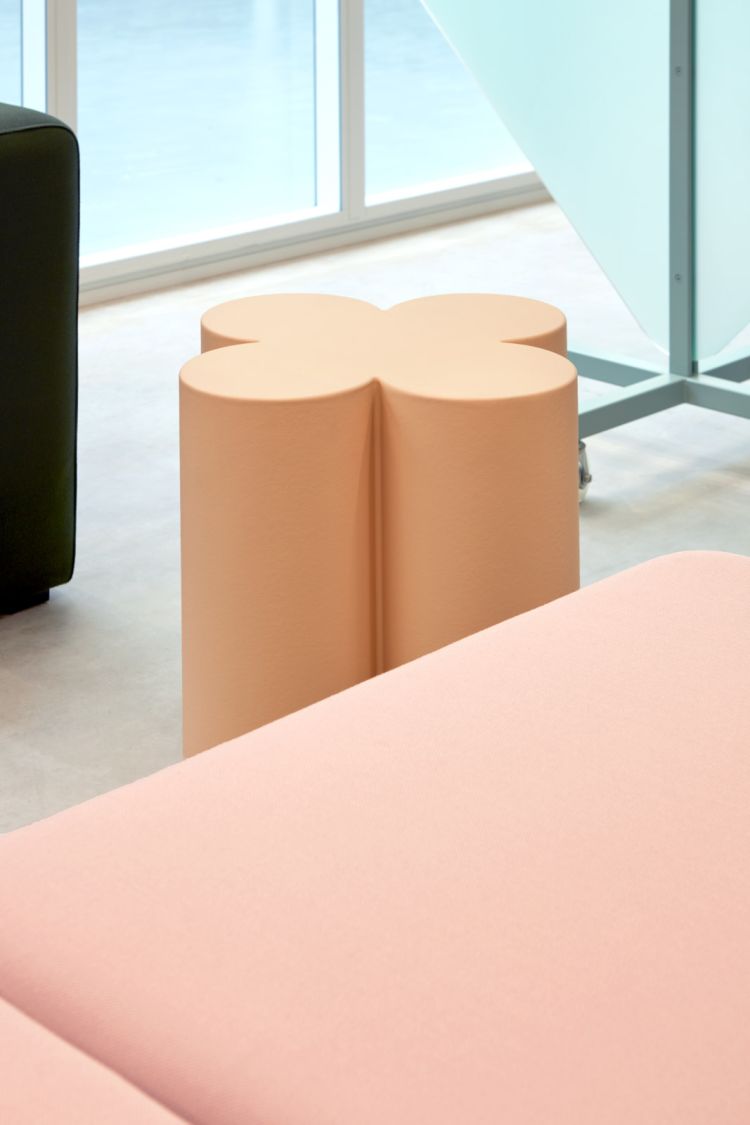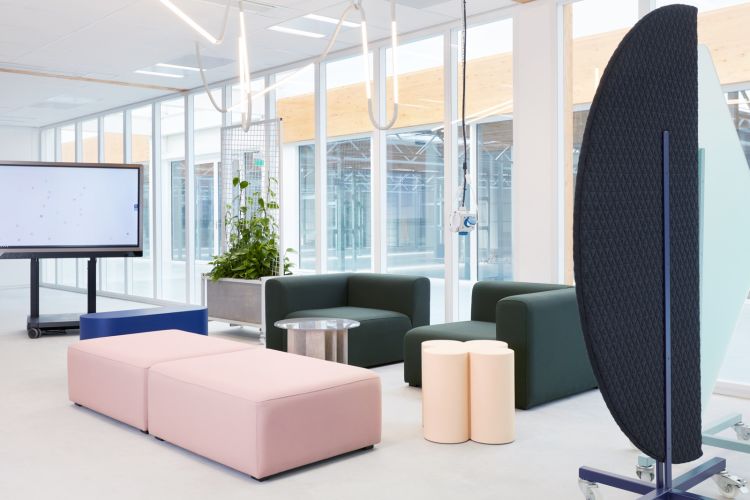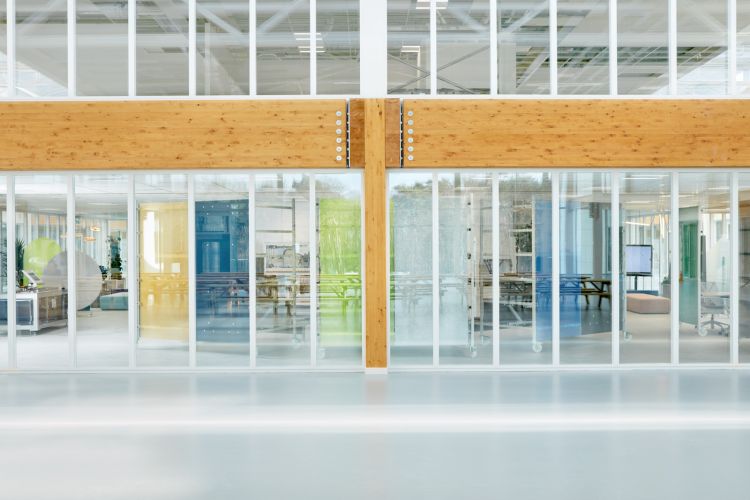 A series of room dividers was created to enhance the functionality and flexibility of the space, playing with geometric shapes and different textures. Since then, they have gained a lot of attention and become iconic elements. Available in different shapes, materials and colours, they have now become a product line of its own, produced in the US for sale. 
Winner 'NYCxDesign #MetropolisLikes 2020' and Interior Design Magazine's 'Best of the Year Awards 2020'.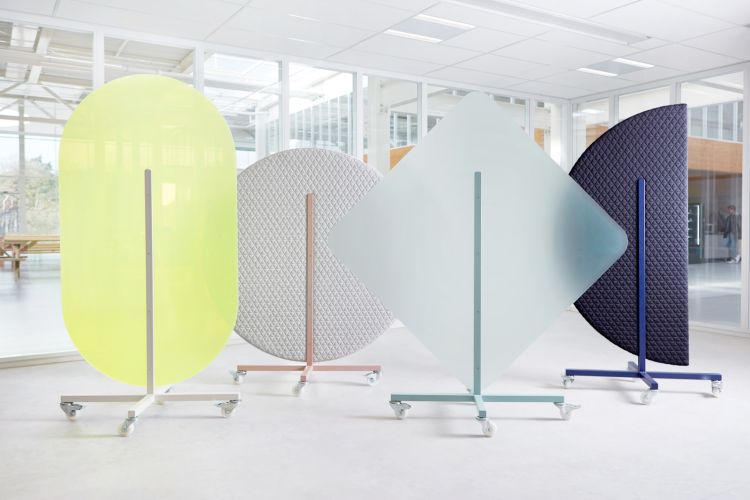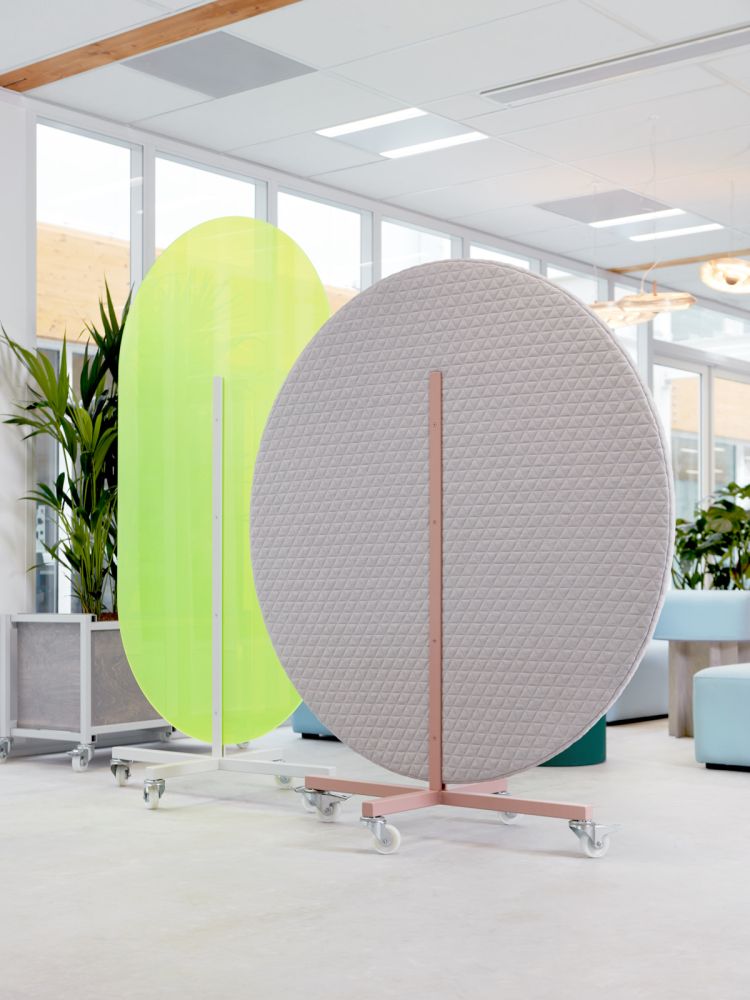 Credits
Interior Design
Dutch Invertuals
Strategic Identity
Edhv. Architects of Identity
In collaboration with
OS & OOS
Dirk van der Kooij
Max Lipsey
Jeroen Wand